Fabrizio Filippi

Painter

Arts in Italy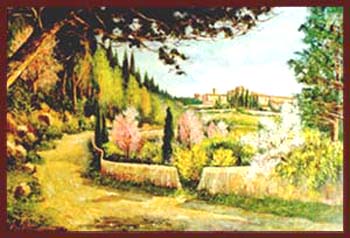 "Spring in Populonia" Oil on wood, 100 x 160 cms
Fabrizio Filippi was born in Castagneto Carducci, right in the center of that gentle Tuscany which his paintings love so much to reproduce. It is there that he lives and works still now, in an old church desecrated and turned to residence after a skillful restauration. And it was in that very same church that Fabrizio Filippi received baptism when he was born, in August 1953.
The landscape that surrounds him, and to which he is indissolubily tied up, is a constant inspiration for him. Son of this land of Tuscany, Fabrizio Filippi doesn't owe his pictorial paths neither to academic studies or to art-teaching manuals. It is only his long and winding work of interior research that brings him to express his alive sensibility into works representing just that beloved land. But then, how can one refrain to think to a kind of archetype that ties him to his illustrious predecessors from his very same land? The spontaneity of his works gives us an immediate sensation of involving lyricism, a spontaneity that has known how to attract great and
growing consents.
The twenty-year activity of Fabrizio Filippi led him to expose his works in many cities, in Italy and abroad, and several collections both privates' and governments', are now proud to have been able to acquire his paintings.
Alberto Ranieri Antinori, the Month of June 1999.
Pasquini Castle, Castiglioncello (Leghorn).


Italiano
---
---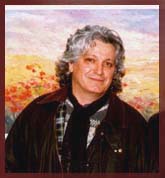 Fabrizio Filippi
Via Aurelia 34
57024 Donoratico (Li)
Italy
Tel: 0565 775174
Tel : 03388856955
e-mail: arania@iname.com